Swell Energy, sonnen turn household solar storage into grid assets in California and Utah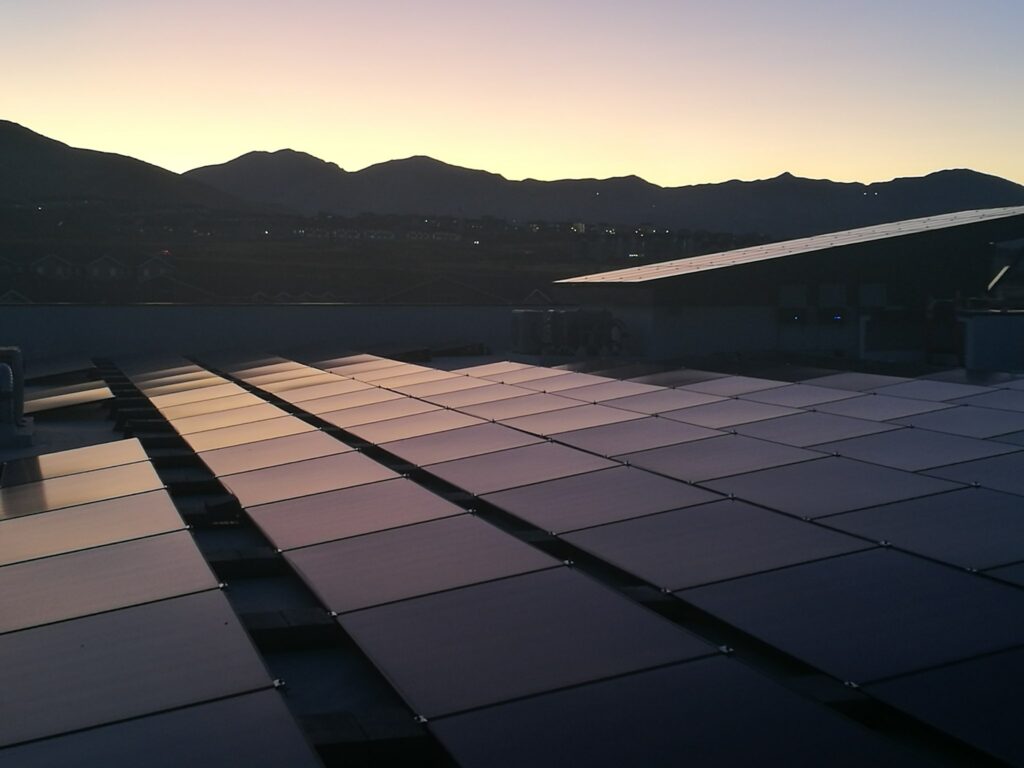 Rooftop solar modules at Soliel Lofts, the Utah VPP project sonnen previously worked on with Rocky Mountain Power. Image: Andy Colthorpe / Solar Media.


Virtual power plant (VPP) company Swell Energy and battery storage provider sonnen have both announced deals that will turn thousands of residential solar-powered energy storage systems into valuable resources for their local grid network.

Swell provides energy management solutions to aggregate large fleets of distributed energy resources (DERs) into VPPs that utility companies can use to help meet their peak demand, or do grid services.

The company already has more than 300MWh of contracts to deliver VPPs for utilities in Hawaii, New York and California, equivalent to aggregated battery storage systems in about 14,000 homes.

Last week, Swell Energy said that it has signed a contract to collaborate on establishing a network of up to 45MWh of solar-charged behind-the-meter battery storage at residential and commercial and industrial (C&I) sites in the service area of California community choice aggregator (CCA) energy supplier Redwood Coast Energy Authority (RCEA) in the state's Humboldt County.

Through the contract, the pair will deliver a programme called Community Grid. Enrolled systems will provide energy capacity and resource adequacy (RA) to RCEA as well as back up, in a region of California prone to public safety power shutoffs (PSPS), selective grid blackouts triggered during wildfire seasons.

Swell Energy CEO Suleman Khan explained in a series of interviews with this site last April that the key to a successful VPP programme — or distributed power plant (DPP) as the latest contract has been referred to — is making it equally appealing to customers as well as to utilities.

Swell is working with non-profit organisation GRID Alternatives, which helps underserved and disadvantaged or low-income communities to install solar power systems and get training to work in the renewable energy industry, on the RCEA Community Grid drive, expanding an existing partnership.

Owners of new and existing systems will be able to benefit from a number of federal and state incentives to participate, including California's Self-Generation Incentive Program (SGIP).

"The battery storage systems installed under this programme can provide customer bill savings and grid benefits during normal daily operations but will also serve critical energy needs during power outages," RCEA executive director Matthew Marshall said.

"By teaming up with RCEA on the development of a regional DPP, we are able to bring the core benefits of batteries and incremental value to local residents and businesses. We're facilitating energy resilience among vulnerable regions and communities and expanding the impact of renewable energy resources to the local grid—affording homeowners and small commercial customers additional benefits for participating in grid services programmes, while bringing greater energy reliability and environmental benefits to the broader region," Swell Energy's Suleman Khan said.

In late September, Energy-Storage.news reported that residential solar company Sunnova and distributed energy resource (DER) controls platform provider AutoGrid will aggregate home battery energy storage systems to provide demand response for another California CCA, Clean Power Alliance (CPA).